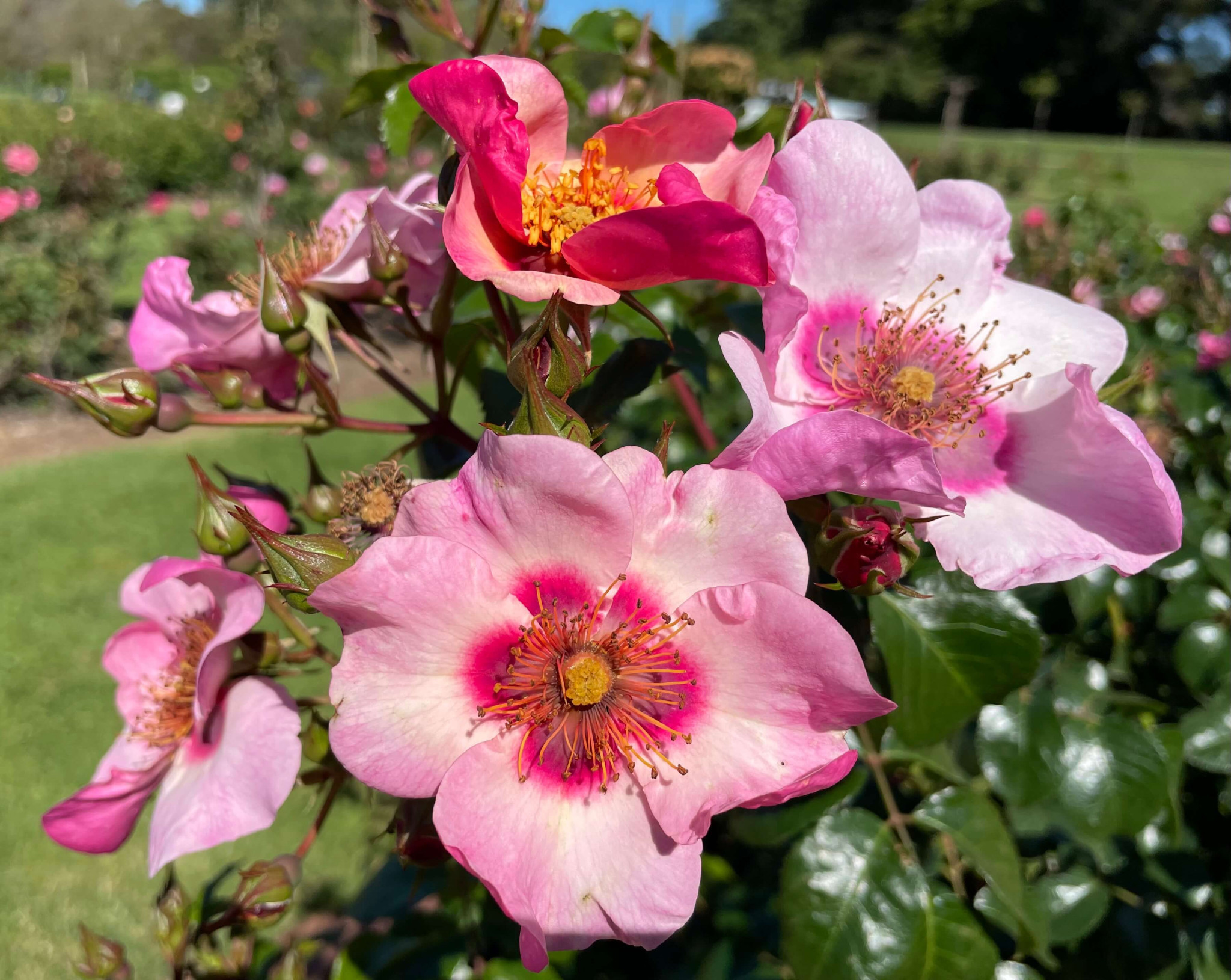 "Bright As A Button" is the name and it can be found in Petal A Bed 16
Bright as a Button is another delightful Persica rose from breeder Chris Warner,UK, which has masses of bright pink with crimson eye, delicately fragrant blooms on a disease resistant plant.
This beautiful new rose has received numerous awards for best novelty rose in Trial Grounds around the world and would create a lovely border planted at 60cm spacing to reach a height of100 cm.  
Also very suitable for planting in tubs on a balcony because Bright as a Button is such an easy-care rose!
Stunningly pretty shrub rose

Petals of bright pink blends with dark pink/purple eye

The bees will love the boss of stamens

Novelty rose - worthy of planting for high disease resistance