Pruning progress report from President Joan
We began in Petal B in June and are now we have finished the Tudor Rose. This includes not just the beds of bush roses but also, Festoons, Tripods, Weepers, Arches and Avenues. The Heritage border is getting its fair share of attention too. New roses are being planted there to fill spaces as well. The Australian Leaf is not missing out either. Every team knows what to do and they do it! The cooperation is magnificent. The Bud is usually left till last but by the time we get to it we are so confident and fast that the roses all but dodge! The birds don't dodge though as they consider themselves part of the team. They think we are just there to stir up the insects for them.
As always we are well supported by the WP team, Danny, Adam, Hasan and others who fill and empty the trailers. It's a hive of industry and great fun.
---
As we brave the chill weather and continue to enjoy pruning and shaping the garden again, we remember what the garden will look like in just 3 months time.......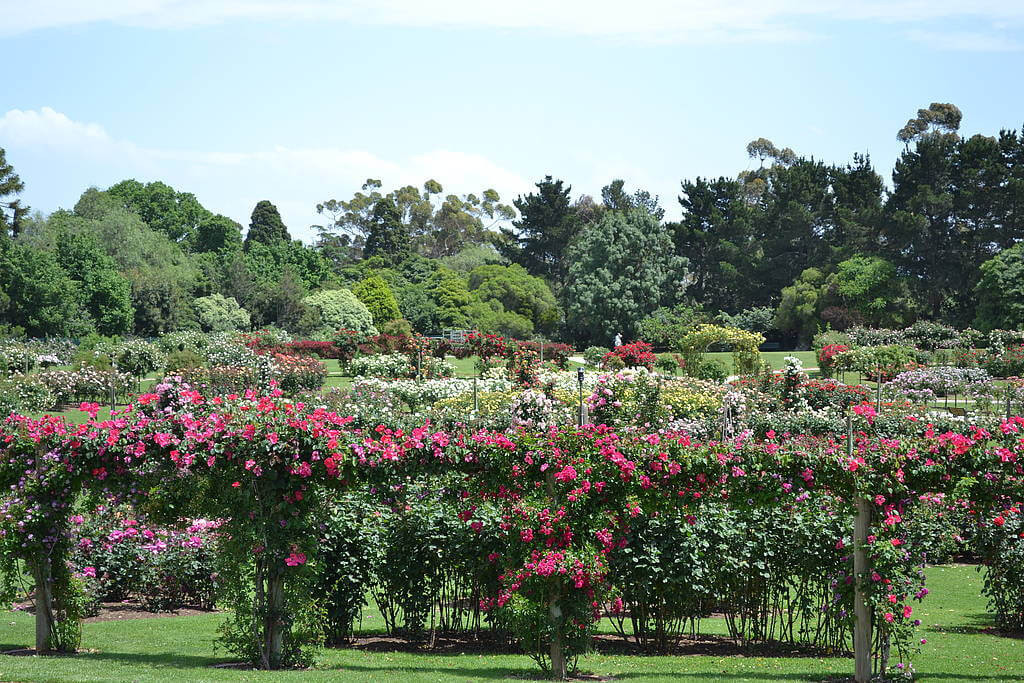 November is the best month to see masses of blooms.