The Garden is a mixture of roses flowering strongly with many buds still forming and opening freely. The leaf growth ranges from lush to sparse. As the supporters have ceased dead heading the roses will gradually stop flowering and form hips. As the cold weather increases the leaves will drop and the garden will be ready for pruning. We do have some flowers right throughout June.
Remember to put in your diary to visit in the Spring for a glorious display.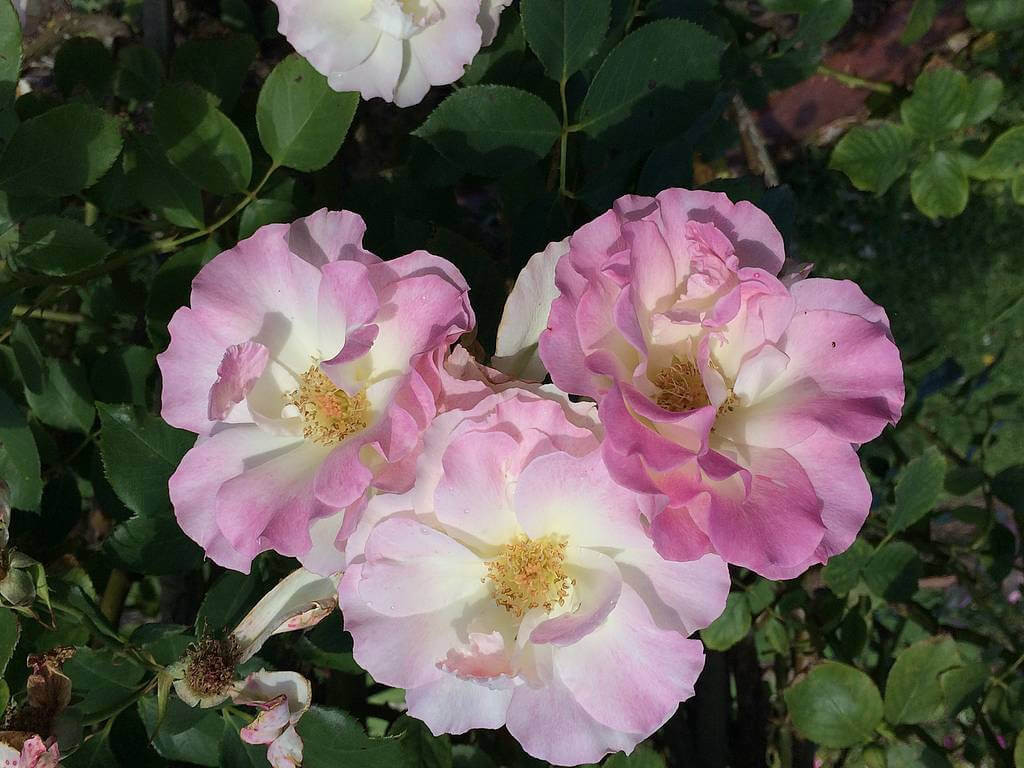 A close up look at the open form of Seduction blooms.